2023 Alfa Romeo Tonale Interior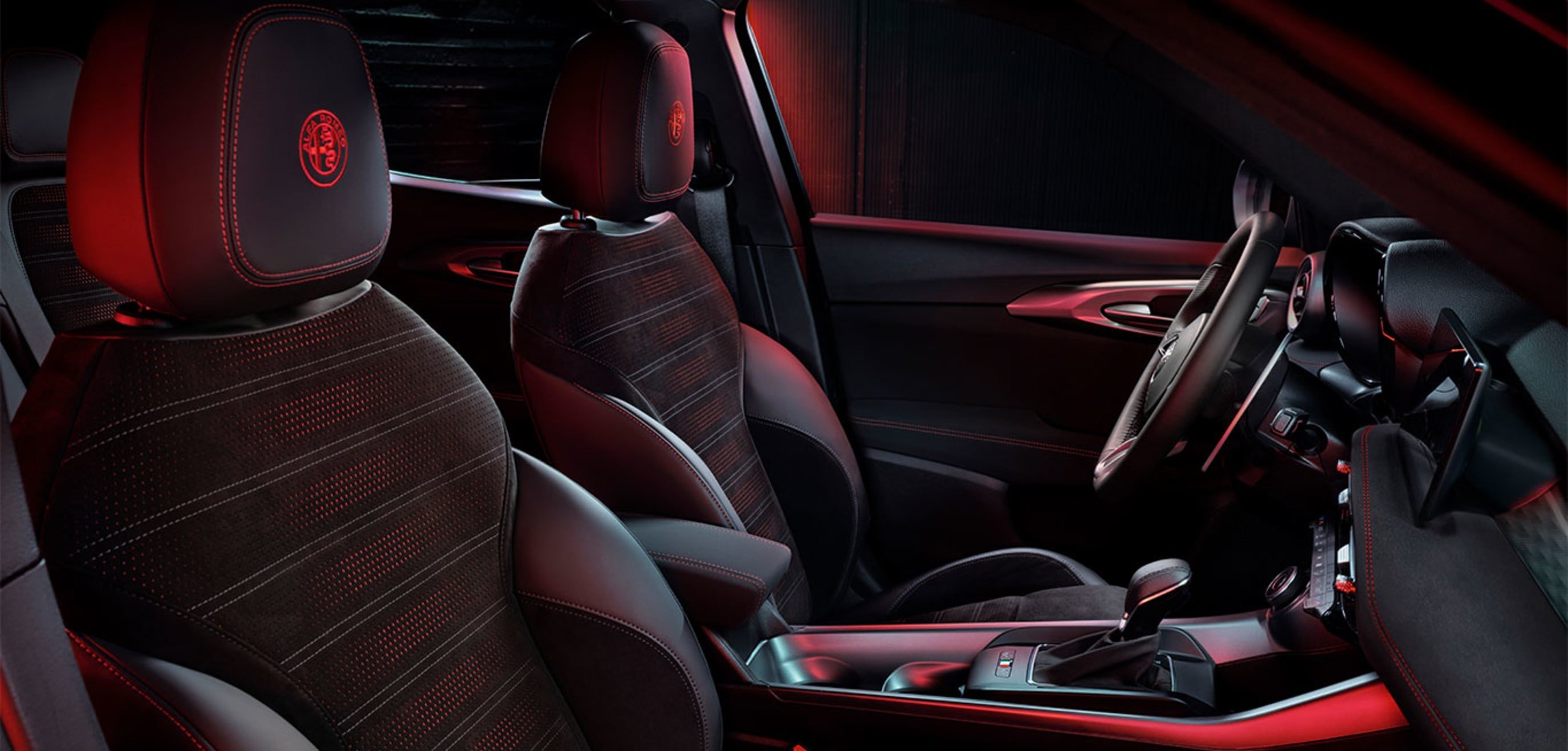 2023 Alfa Romeo Tonale Interior
The all-new 2023 Alfa Romeo Tonale is here. With its unmistakable Italian design, the Tonale brings a stunning, unique look to the market with this plug-in hybrid SUV. The Tonale marks the metamorphosis of Alfa Romeo into a new era of electrification and connectivity, with the introduction of the brand's first hybrid electric vehicle. Browse our new Alfa Romeo inventory to find availability and pricing at Alfa Romeo of Winnipeg.
2023 Alfa Romeo Tonale Interior Design Preview
The 2023 Alfa Romeo Tonale offers a distinctive design for young, dynamic drivers. The driver-centric cockpit is inspired by Alfa Romeo's racing history, combining passion, style, and unmatched craftsmanship for a safe, unparalleled driving experience. Passengers and rear occupants can also enjoy the utmost comfort in the spacious and rich interior packed with upscale materials and highly intuitive technology. The distinctive design of the Tonale encompasses the uniqueness of Italian design and the original, contemporary style of Alfa Romeo, combining prestigious heritage and modern cues.
Telescopic Instrument Panel
One of the most standout features in the 2023 Alfa Romeo Tonale is the "telescopic" instrument panel. Designed with a clear Alfa Romeo stylistic matrix, the multifunctional instrument panel brings a prestigious feel to every drive. The compact steering wheel compliments the design and engagement of the instrument panel. It is designed with a sporty shape, ensuring a precise and direct feeling from the steering. The exclusive aluminum shift paddles also embellish the wheel of the Tonale for a functional yet stylish look. The stunning interior design of the Tonale comes together with the distinctive exterior styling, intuitive technology, and phenomenal performance to mark Alfa Romeo's metamorphosis.
Contact us today to learn more about the all-new 2023 Alfa Romeo Tonale. Our knowledgeable and expert staff at Alfa Romeo of Winnipeg are happy to help inform you about all that Alfa Romeo has to offer when it comes to their latest and greatest plug-in compact SUV.
Related Articles:
Contact Us